Partners 2017

Arctic Paper is a leading European producer of high-quality graphic paper. Our strong and recognisable brands Amber, Arctic and Munken are synonymous with quality and environmentally friendly production processes. We adjust our production process rapidly to respond to market changes and to the needs and requirements of our demanding customers.
http://www.arcticpaper.com/en/Arctic-Paper/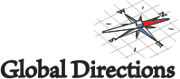 Global Directions is a network of communication specialists, currently on assignment at international corporations.
We help companies take on the world with cross-cultural skills and awareness:
National culture, business culture and communication culture.
Language fluency does not always mean cultural fluency. Learning world languages is a great first step. But did they receive the precise message you meant to transmit? How to really communicate, avoiding cultural interference.
Inform and convince. Ensure worldwide success by understanding, respecting and dealing with cultural priorities.
http://www.global-directions.se/

GrafKom is a Nordic membership network for all parties interested in the graphic communication value chain. Our goal is to enable the graphic communication industry to fully understand and benefit from the ongoing digitalisation and globalisation.
GrafKom hosts several networking and training events every year. The largest event is the flagship networking meeting called "GrafKom I/O", arranged twice every year.
GrafKom stands for relations, knowledge and inspiration.
Interested in becoming a member? Contact ulf@mcro.se.
Welcome to GrafKom.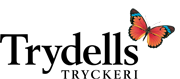 Everyday we see publication after publication being produced and neatly leave Trydells.
The steady pace, to the sound of the presses and the bass from the bindery, makes lovely music.
Each publication is unique! We're up to it!
It's in our interest to exceed expectations. Our experience, understanding and knowledge go hand in hand with progression to give support and profit to you and your magazine.

With a broad variety of services in digital communication and IT, we offer companies everything they might need to handle a professional and profitable contact with their customers, suppliers, and employees.
We prefer to provide an all-encompassing solution in which we take responsibility for the entire process from analysis, strategy and implementation, to day-to-day operation, management and support. For us it is important that you, the customer, feel secure, and so we choose with care where we store your data. Our byword, which has remained the same since we began operations in 1998, is to always deliver assistance when needed. If problems arise, or if you want help with something, or merely wish to ask a question, we are just a phone call away.